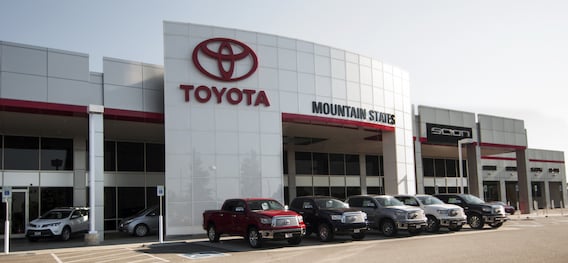 Enjoy Your Excursions in Boulder with a New Toyota Vehicle
From our collection of sophisticated sedans and versatile SUVs to our fuel-efficient hybrids and rugged pickup trucks, it's never been easier to commandeer the streets in Boulder with a new Toyota from Mountain States Toyota. For the modern-day explorer looking to summit a 14,000-feet peak outside of Boulder, there's no better choice than the Toyota 4Runner TRD Off Road Premium SUV.
College residents on campus at the University of Colorado Boulder looking for an affordable ride to get to and from class and up to the mountains on the weekends need look no further than the Toyota Corolla. A reliable sedan that's poised to keep you safe and in control on your way up to the University Hill, the Toyota Corolla is engineered with your best interests in mind.
Mountain travel in Boulder is easier when behind the wheel of an aggressive pickup truck like the Toyota Tacoma. Whether you're driving from job site to job site or taking the roads less traveled on your way to pick up materials, ensure the safety of you and your cargo with intelligent four-wheel-drive and traction control.